Constant exposure to the elements can cause damage to even the best roof. Quality materials and workmanship will certainly extend the life of a flat roof, but unfortunately there will always be situations where your roof requires repair.
Prompt response time is key for emergencies which is why we provide a 24-hour call out service designed to exceed your expectations. Let us help you minimise disruptions to your operations and ensure your investments remain protected.
With Maverick & Son, you can put the worries of roof repair behind you!
Do you Need Roof Repairs &
Maintenance or a Replacement Roof?
The earlier a roof problem is detected the sooner proper repairs can be performed.
If your roof is damaged, it is important that you restore the functionality quickly, ensuring that it is waterproof and properly insulated
Timely repairs can extend the overall life expectancy of your roof by preventing damaged areas from spreading to other parts of the roof
If a full roof replacement is necessary in the future, roof repairs now can allow you to stay dry and within your budget while you plan for a new roof in the future.
We will inspect your roof and then explain all the options and costs so you can make an educated decision.
Our roofing expertise means that we understand the unique challenges involved in successfully working on flat roofs.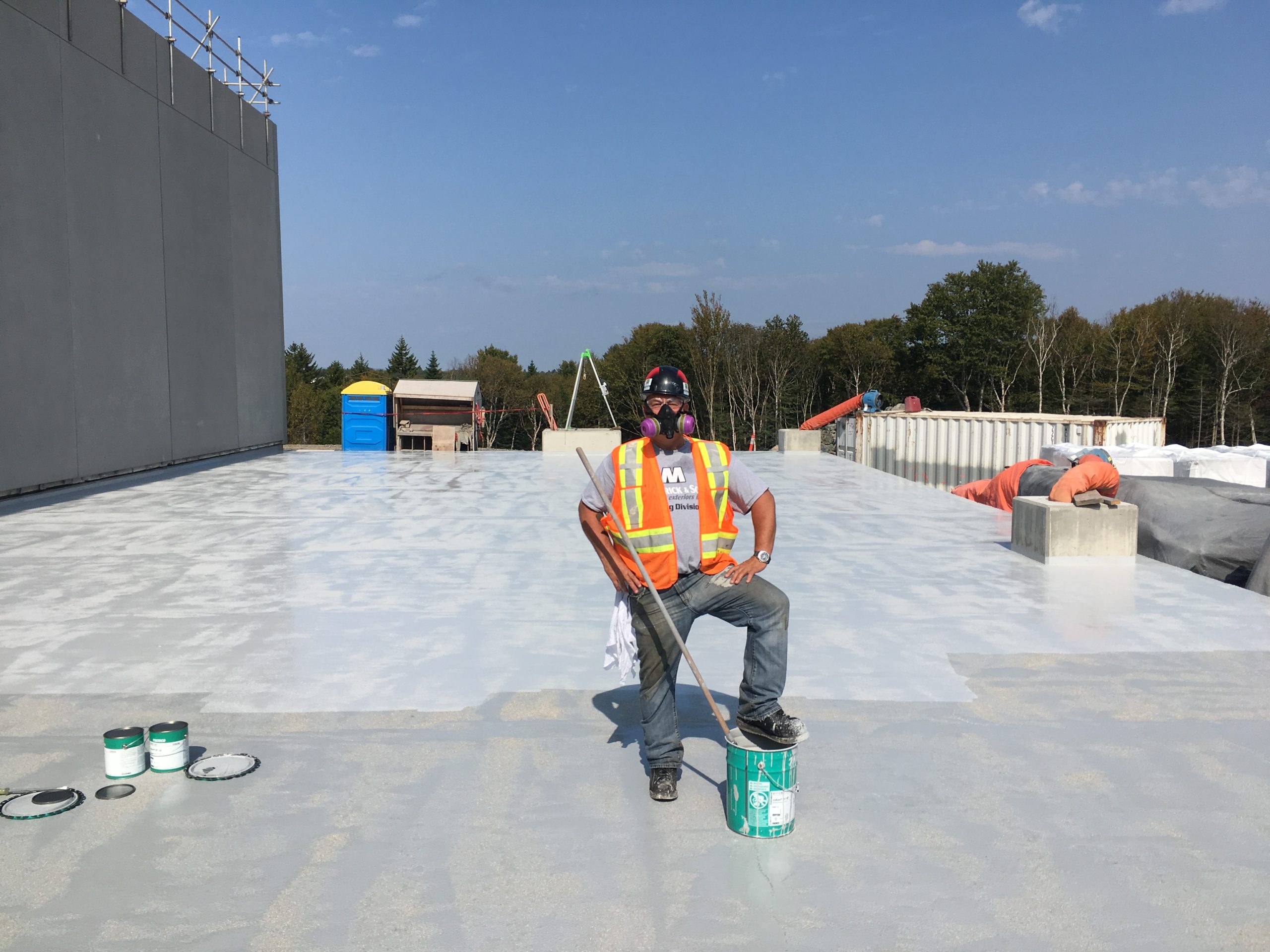 Does Your Roof Need Replacing?
There will come a time in the life of every commercial or industrial property when a roof replacement is going to be necessary, and roof replacement can be one of the largest capital projects undertaken at a building.
Knowing when to replace your roof is important if you want to prevent costly water damage to your investment(s) and ensure continuity of operations.
Two major scenarios we encounter frequently and resulting in roof replacement are:
The original roofing materials have reached the end of their serviceable life
 When the original roofing materials have not been installed properly. If you have wet insulation under your roof, moisture cannot escape and dry out. Over time this will lead to mold and structural concerns, which are much more expensive than installing a new roof.
Unfortunately, the second scenario happens more frequently than the first and roof systems that have become saturated with moisture, multiple existing roof systems or extreme structural deficiencies are scenarios which almost always result in complete replacement.
Contact Maverick & Son and we will have one of our roofing professionals make a proper site assessment to determine if your roof needs replacing.
Maverick & Son Are Here To Help
Your roofing system works all year around to protect your business and investments all while maintaining the ideal environment inside. A roof replacement may appear to be simple, but in fact it involves numerous considerations critical to the success of the project.
In order for you to have a comfortable working environment, you need a proper roof. This leads to increased productivity from associates and provides longer life cycles for your equipment.
A properly insulated roof improves the energy efficiency of your building all year long, which is why an energy efficient roof will save you money.
We promise to provide you with the most economically-warrantable roofing system that will meet your needs.
When it comes time for a roof replacement, Maverick & Son is here to protect your investment.
Chris (Mav) MacDonald started his roofing career over 30 years ago and over time his roofing career has grown into a thriving business. That business is Maverick & Son Exteriors and Consulting Services Inc., established in July 1999.
Over the past 20 years, Maverick & Son has grown into one of the largest commercial and industrial roof replacement, metal siding and waterproofing companies in Algoma area.
Located at 15 Third Line West in Sault Ste. Marie, Ontario, we provide the Algoma Region with premium roofing, metal siding and waterproofing services. As a family owned business, we blend personal service with very high standards.
Our team consistently aims to provide superior service advise, better materials, trustworthy installations and competitive pricing to all our clients. All our work is backed by our industry's governing body O.I.R.C.A. two-year workmanship warranty.
As we have grown, we've learned the there's more to success than product quality. Most of our reputation comes from our client's feedback. Since we work in an industry that is based mostly on referrals and tendered projects, we value client satisfaction above all else. Our crews work hard to deliver exactly what the client wants, no matter how large or small the project.
Instead of working with sub-contractors, Maverick & Son hires full-time employees. This commitment is important to us because it ensures quality. By keeping a staff of full-time employees, we can protect our clients from negative third-party experiences. Over the years, we have grown from a staff of 5 employees to a consistent crew of 20 full-time employees. As the time has passed, our employees have gained a built-up loyalty to the company. We feel that loyalty leads to a first-class work ethic and commitment to the client.
As the industry changes, we learn about new trends. When something new hits the market, our crew upgrades their knowledge and expertise. Each one has their technical certification and participates in ongoing in-house and manufacturer training. We have received certifications from the following manufacturer's: Soprema PAQ+S, Sika Sarnafil, Tremco Canada, Carlisle SynTec, Agway Metals and VicWest. For us to obtain these certifications, we had to have the proper insurances and bonding in place, as well as the infrastructure to offer clients proper warranty protection.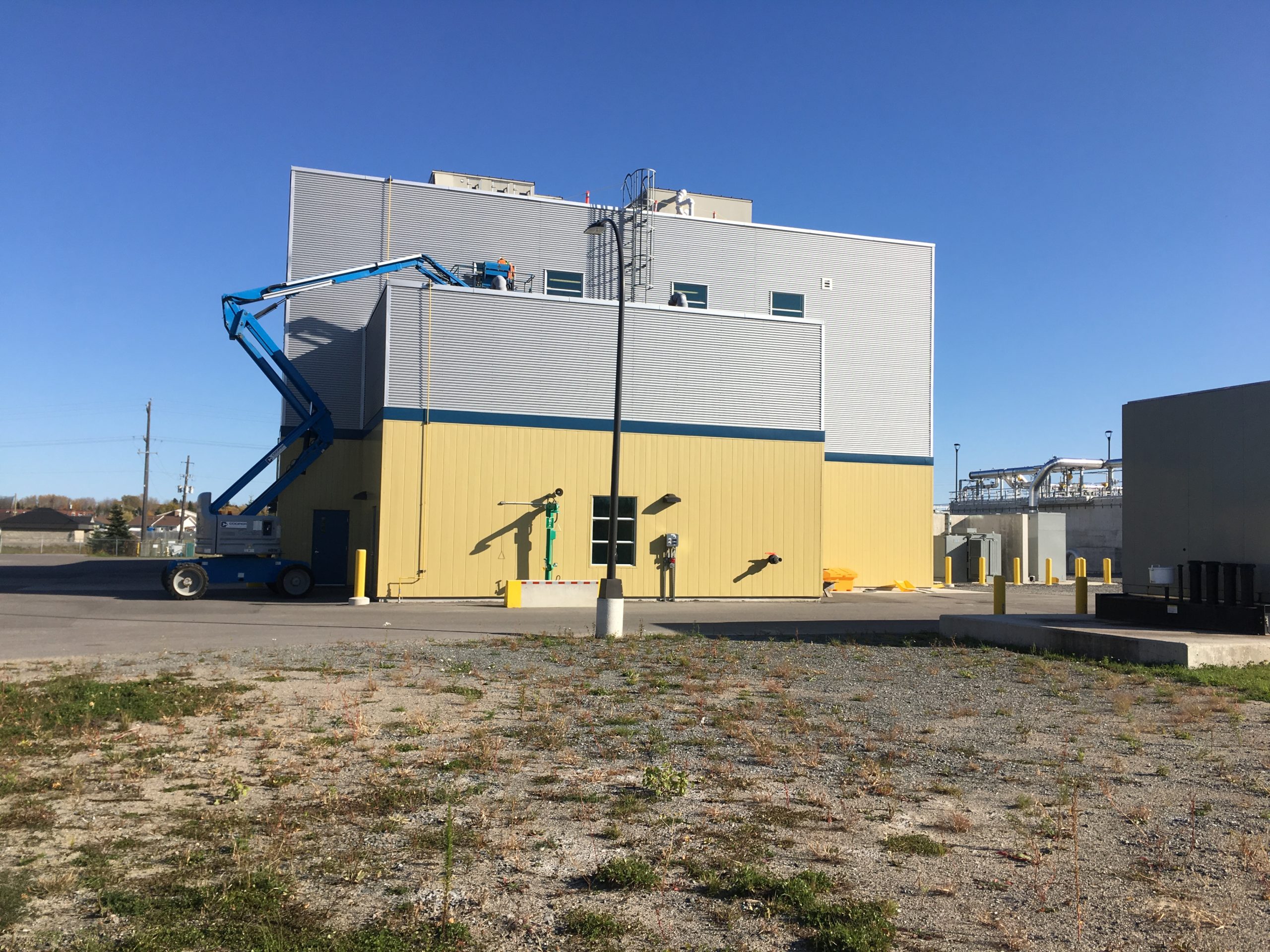 Maverick MacDonald
President / Project Supervisor
Chris (Mav) MacDonald
Estimator / Project Manager